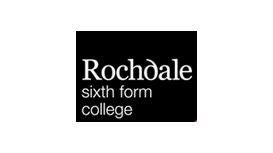 Rochdale Pioneers PartnershipNational Support SchoolOfsted InfoTerm DatesWhy is RSFC such a class act? In the short time since it first opened its doors, RSFC's results have truly established it as 'best in class'. The secret of our success lies in the fact that we'll always put your needs first. You don't fit in with us, we fit in with you. We're the only College in Rochdale to specialise in A-Levels. We offer approximately 30 different A-Level subjects and we give you the flexibility to put together almost any combination.
You'll be taught by expert teachers who will deliver inspirational lessons which will be tailored to your individual needs. Further support will be provided on a one-to-one basis where necessary. As a smaller than average college we can give more personal attention than you would get elsewhere. This will ensure that the transition from school to college is as smooth as possible therefore maximising your full potential.
---
Reviews and Ratings
We do not have any reviews about Rochdale Sixth Form College available right now.